Liquid Hammer Foamers and Sprayers, you end up cleaning your machine – not the ground!
FAT BOY Sprayer Liquid Hammer dispenser 25L
Specifications:
Air Powered Unit.
Heavy Duty Stainless Steel Trolley with large inflatable tyres.
25L Steel Tank.
Quick connect fittings.
6M HD rubber hose.
450mm Spray Lance (Gun) with trigger.
Tip assemblies to suit your product.
Medium Duty Cycle.
Inline Filter
Liquid Hammer Foamer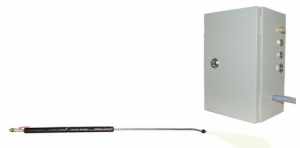 This is the best way to get LIQUID HAMMER onto your machinery and tools. The unit converts mains water and air (only 10-15 PSI) required and draws in Liquid Hammer concentrate to foam it up and onto your machines. By using the Liquid hammer foamer you end up cleaning your machine – not the ground!
Liquid Hammer 80 Lt Foam Cart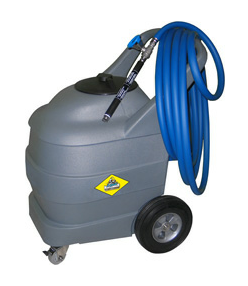 The new Liquid Hammer Foamer 80lt Cart offers innovative new features and ergonomics for cleaning of your machinery.
Dosing is simple !
For everyday cleaning add 1 x 20L drum of Liquid
Hammer concentrate and fill the tank with water to
give you a 3:1 ratio.
Ergonomic design featuring 4 wheels
 Drain feature allows for easy emptying

80 Lt. Capacity
200 mm fill cap makes filling easy
Requires compressed air source