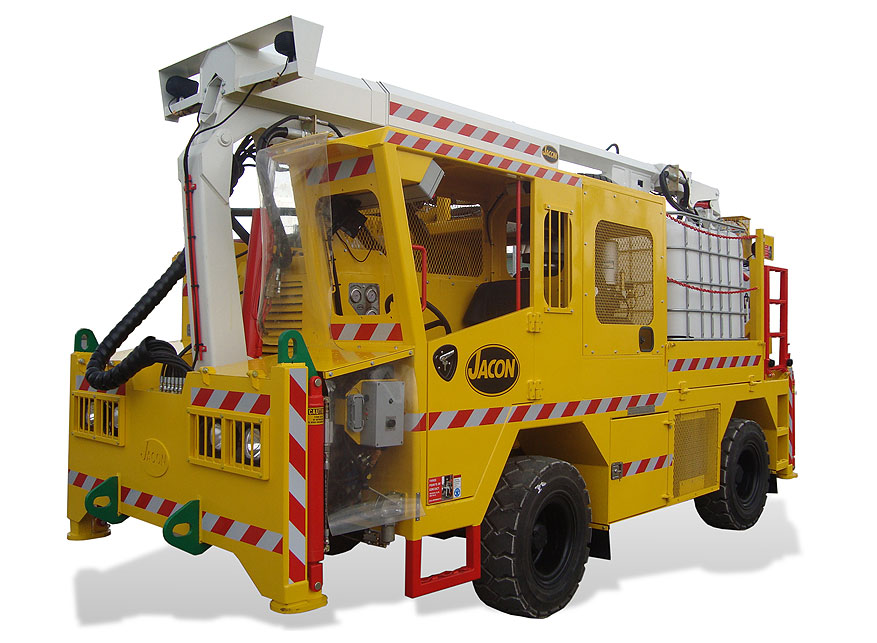 MaxiJet PRONTO DC is a Mid-sized shotcrete rig designed and build for tramming in harsh conditions, steep incline and long distances.
Moore-Quip is capable to of supplying all spare parts and after sales service for this popular Jacon model. Our spares not only meet the Original parts but in most cases exceed the OEM quality. Only Genuine vendor parts used.
The robust and reliable four-wheel drive, front wheel steer drive consists of a two speed hydrostatic transmission powered by a choice of diesel engines connected to Dana steering axles. It's compact design makes the MaxiJet PRONTO DC extremely manoeuvrable even in the tightest, most difficult situations. The MaxiJet PRONTO DC incorporates the efficient and reliable Jacon piston concrete pumping system, rated at 20m³/hr. An on-board Diesel drive air compressor 7.1M³ @ 7BAR makes MaxiJet PRONTO DC the complete self-contained shotcrete rig.
An automatic dosing unit with data logging system is a standard feature of this unit.