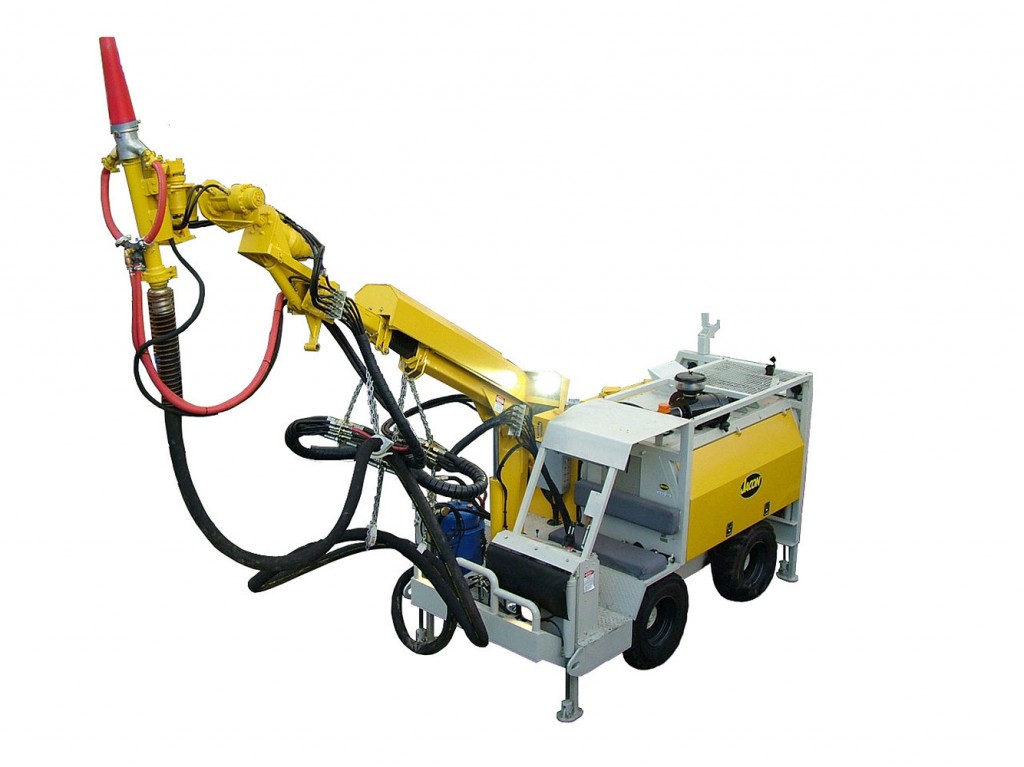 The Jacon Midjet is world's most compact, self-contained shotcreting rig, purpose built for roof support operations in underground mines.
Moore-Quip is capable to of supplying all spare parts and after sales service for this popular Jacon model. Our spares not only meet the Original parts but in most cases exceed the OEM quality. Only Genuine vendor parts used.
With an overall length of 4.85 metres and height of 2.75 metres, the compact Jacon Midjet MK4.5 is extremely manoeuvrable and capable of being cage transported in one piece or driven underground. It is fitted with independent skid steer, four wheel hydraulic drive enabling it to turn in it's own length and move around a mine with ease. Now fitted with the Caterpillar C4.4 116.9 Kw engine.
The Jacon Midjet MK4 .5 incorporates a long stroking large volume piston type shotcrete pump resulting in less pulsations and consequently less wear, a telescopic robotic shotcrete boom with 10 metres reach and parallel lance option, a chemical dosing system electronically metered with a totaliser for the end of shift and a cordless remote control with cord backup that gives the operator more safety and flexibility throughout the job.